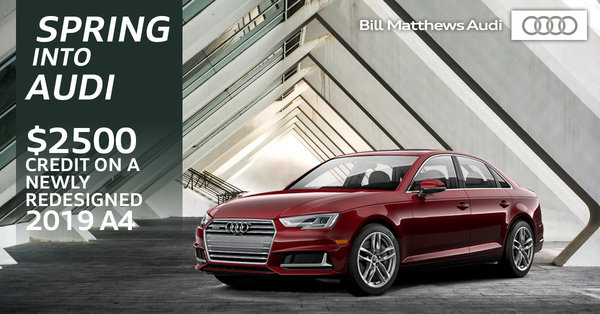 Spring Into Audi Sales Event now offers a $2,500 discount on all 2019 A4 models
The redesigned 2019 Audi A4 Sedan is in a class of its own. Lighter, more power and enhanced efficiency. The A4 raises the bar on what a luxury sedan can be.
Interested? Fill out our form below!