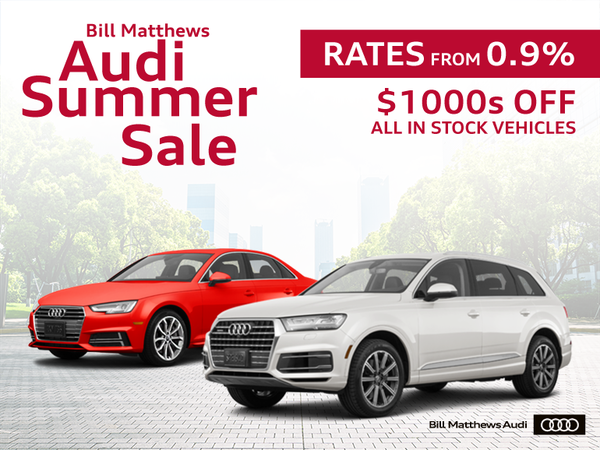 Announcing Bill Matthews Audi Summer Sale! Save on ALL of our premium Audi vehicles.

- Thousands Off Regular Models
- Up to $5000 off the A4
- Rates From 0.9%
- Everything is on sale!

Visit us at 575 Kenmount Rd or call 726-4424 today!
Take advantage while you can, this offer ends September 1st, 2018!